Online MSN
Family Nurse Practitioner
---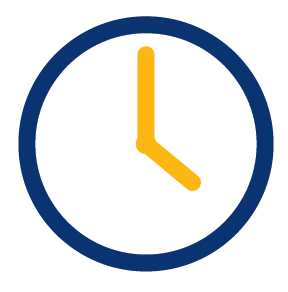 Register By:
Classes Start:
Break into one of the most high-demand occupations in the nation with your online MSN Family Nurse Practitioner track from Southern New Hampshire University.
MSN Family Nurse Practitioner Track Benefits:
46% growth for nurse practitioners expected through 20311
Median annual wages of $120,680 in 20211
Accelerated RN to MSN option reduces program by 6 credits
Innovative program combines online courses with multi-day, face-to-face transformative Immersion Experience
Innovative asynchronous program aligned to the newest AACN Essentials
Apply coursework to practices with a precepted clinical experience at the end of your program
Courses May Include:
Advanced Clinical Pathophysiology, Advanced Health Assessment and Clinical Reasoning, Primary Care of Adults and Gerontological Patients, Primary Care of Infants, Children and Adolescents, Primary Care for Women and Primary Care for Mental Health.
Immersion experience: As part of the FNP track, you'll also take Advanced Pharmacology for the Prescriber, Immersion. This course requires you to travel to New Hampshire for one immersion experience where you'll participate in simulation activities and perform assessments with standardized patients. This multi-day experience can help prepare you for your clinical practicums and provide pivotal hands-on learning to supplement your educational journey.
The cost of the Immersion Experience is $2,000 and is separate from course tuition. The fee covers items associated with the immersion, such as facility rentals, on-site faculty, training materials, and standardized patients. Travel including transportation costs, flights, lodging and meal costs are not included in this fee and are the responsibility of the student to pay for and secure. Please note that students have five years to complete their FNP track after completing NUR 600.
After the Immersion Experience, you'll embark on your practicum experiences, which includes 650 clinical hours across five courses.
Please note that we are currently only accepting students in the Family Nurse Practitioner track in the following states: New Hampshire, Massachusetts, Connecticut, Rhode Island, Maine, Vermont, Texas, Florida, North Carolina, Virginia, New Jersey. Students must reside in one of these states while taking FNP courses at SNHU, and all practicum experiences must be completed in one of these states. Please note that the Family Nurse Practitioner track is accepting applications from a limited number of students per term.
The Bachelor of Science and Master of Science in Nursing programs at Southern New Hampshire University are accredited by the Commission on Collegiate Nursing Education, One Dupont Circle, NW, Suite 530, Washington, DC 20036, 202.887.6791.
Important: Students interested in this degree must already possess an unencumbered nursing license.
1 Bureau of Labor Statistics, U.S. Department of Labor, Occupational Outlook Handbook, on the internet, at https://www.bls.gov/ooh/healthcare/nurse-anesthetists-nurse-midwives-and-nurse-practitioners.htm (viewed Nov. 1, 2022).
SNHU nursing programs are not authorized in the state of Washington or US territories and we are not accepting students residing in Washington state or US territories into Nursing programs at this time. Currently enrolled students who move into the state of Washington or a US territory will not be able to continue in nursing courses until they move out of the state of Washington or the US territory. Prospective students are encouraged to contact Admission, and current students should contact their Advisor, for more information.
STUDENT SUCCESS
At SNHU, your success is our mission. We offer student support staff and services such as academic advisors, career services and our exclusive online community, SNHUconnect.
ACADEMICS
SNHU hires faculty with real-world experience. You'll have specially trained instructors that are adept in helping you develop your skills and enhancing your academic success.
AFFORDABILITY
Our students enjoy one of the lowest online tuition rates in the nation, so you can achieve your dreams at a price you can afford. Financial aid is available to those who qualify.